Join the Tug Hill 10 Challenge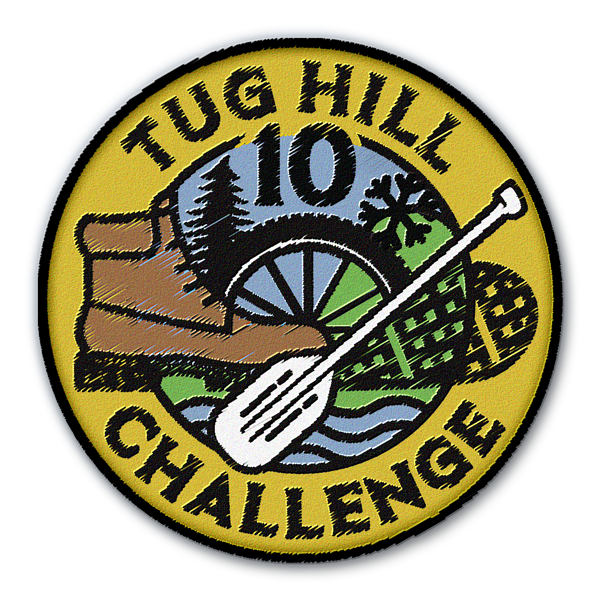 Walk, Hike, Bike, Snowshoe, or Paddle...
The Tug Hill 10 Challenge
Join our trail challenge and explore the many, diverse landscapes and wildlife habitats in Tug Hill.
Document (with photos) or just list for us 10 trails from the Tug Hill Recreation Guide that you visit. Then fill out our Challenge form.
We'll send you our Challenge Patch or Decal, your choice, to congratulate you on meeting the achievement!
Also, upload photos documenting your experience:
Nature shots
Wildlife you've spotted
Fun times with your family or pet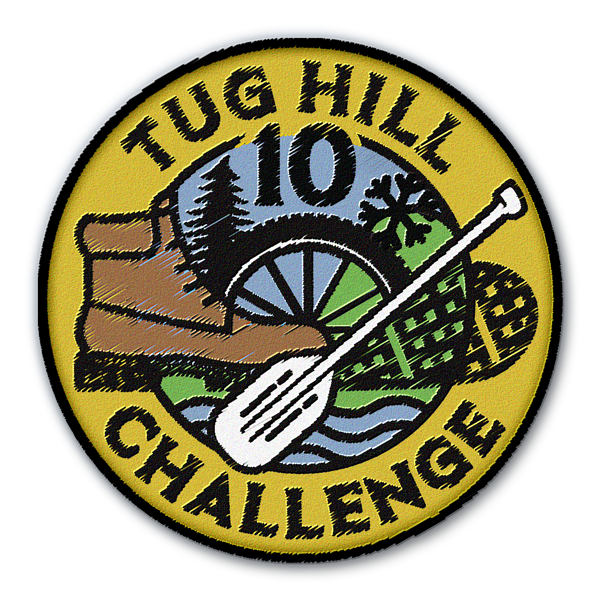 Would you like to see additional trails developed?
You can create more opportunities for trails like these by donating to Tug Hill Tomorrow Land Trust. Any amount makes a positive difference.
Tug Hill Trails Locator Map
Use Avenza Maps® app to view the PDF on your iOS or Android smartphone or tablet. Using your mobile device's built-in GPS, track your location, plot locations and photos, measure distance and area, and more.
Looking for a great way to engage your students?
Hitting the trails is a great opportunity to connect and engage through videos and photos of your discoveries along the trails.
With 29 Trail Maps and a lot of local community information read the Tug Hill Recreation Guide 
Introducing: new trails maps compatible with mobile devices
The Avenza Maps® app uses your mobile device's built-in GPS, track your location, plot locations and photos, measure distance and area, and more.
Tug Hill is Wild – Be Prepared
While Tug Hill is not wilderness in a strict sense, its densely forested terrain can become confusing even to the most seasoned hiker and cross-country skier.
There are considerations you should keep in mind to make your trip safe and enjoyable. Make sure to tell someone where you are going and when you will be back. Cell phone coverage is limited, especially in the core area.
Make sure you have the proper clothing, maintained equipment, and emergency and first-aid supplies. The weather in the Tug Hill region can be very unpredictable, especially with lake-effect storms in the winter. The area is wet in the spring and summer, consideration should be given for mosquitos, deer flies, ticks and other pests.
How to Social Distance on the Trails
Responsible, respectful, local recreation outdoors is a healthy way to stay active, spend time with immediate household and family members and friends, and reduce stress and anxiety when practicing social distancing.
STAY LOCAL
Stay close to home. Keep visits short. Avoid high-traffic destinations.
BE SAFE
Avoid crowds and groups. Recreate only with members of your immediate household. Keep a distance of 6 feet or more from others. Alert others as you're about to pass or step aside to let people pass. Wear a mask when you cannot maintain social distancing.
BE READY
Move quickly through parking lots, trailheads, and scenic areas. If crowded, choose a different park, trail, or time to visit.
STAY HOME
If you're not feeling well, stay home. Anyone  with a compromised immune system should postpone their visit.
I want to hear about project updates, conservation tips, breaking news, and events.