There are many ways that you can make a difference.
The impacts of climate change in New York are now increasingly documented, with erratic weather stressing communities and wildlife, agricultural stress due to extreme weather, and changes in our forests.
New York State has established a goal of 50% renewable energy by 2030 to help combat climate change and make our communities more resilient.
This will also help increase our energy security and reduce the need for fracking for natural gas. Fracking is increasingly a concern related to water quality and health as discussed in this article in Forbes reviewing over 700 studies.
Compost, reduce food waste
Methane is a powerful greenhouse gas (climate polluter); while short-lived in the atmosphere (about 12 years), it is up to 100 times more powerful than CO2.
A common source of methane is rotting food. By composting, or reducing the food you send to the landfill, you can help reduce the amount of methane production. This is an area of increasing interest because of climate change and the need to address hunger, costs of disposal and landfills, and impacts on our agricultural systems.
"According to the [U.S.] Agriculture Department, each year Americans toss more than 25 percent, of all domestically produced food. A 2009 study showed that a quarter of U.S. water and 4 percent of U.S. oil consumption annually go into producing and distributing food that ultimately ends up in landfills."
Buy local
Reducing food transport helps reduce the amount of gas needed to deliver the food. By purchasing as locally grown/produced food you providing a boost to local farmers here in the North Country as well as reducing the amount of CO2 emitted in to transport.
There's growing interest in the agricultural community about "carbon farming" too. Farmers/ranchers are using farming practices that help to capture additional carbon pollution from the atmosphere in the soils, thus helping to slow down climate change.
For more information on this, check out this article about "Six States Tapping into the Benefits of Carbon Farming."
Support community and private solar
This is an evolving area in New York State. We know, given that urgency of climate change and the need to reduce the use of fossil fuels to save wildlife habitat and farms, that we will need to use more renewable energy. Community solar farms that are constructed to allow for agriculture or wildlife to be part of their design is something we think is important to explore.
New technology from Europe is also demonstrating that solar may be more compatible to large-scale agriculture than previously thought, actually increasing total revenue for the farmers with a modest reduction in productivity and soil impact.
Support wind power
Individuals and communities can install wind turbines that provide energy to their homes, farms, businesses or communities. These turbines are electric generators that convert wind energy into clean, emission free power.
There have been many large industrial wind farms developed or proposed for the Tug Hill region. For many farmers, the regular income from wind leases is providing a critical income stream while farming becomes more difficult due to national milk prices and climate change. Wind can be located in a compatible manner with many farms. Siting is a key consideration to ensure farming is viable after installation, with extensive research by scientists like those at the U.S. Fish and Wildlife Service.
Concern about the impacts of windmills on bird life is often a consideration. New technology and research undertaken and reviewed by the scientific community is documenting that windmills are far less of an impact on birds than domesticated and feral cats, pesticides, oil spills and oil rigs, nuclear power, and window collisions. Sibley Guides for Birds has a nice graphic that shows the estimated annual mortality of birds by different causes.
Peer-reviewed scientific research is also documenting how new siting goals will help reduce impacts. Wind farms are working to be able to address migration periods to avoid significant bird casualties.
Unique in our region is the potential impact to Fort Drum's military training by the conflict between radar and windmills. And the potential disruption to Doppler radar.
Energy conservation
If you can, increasing the energy efficiency of your home is a great way to save money and reduce the amount of oil/gas/energy you use.
New York State Energy Research and Development Agency (NYSERDA) has a number of programs to help you identify cost-saving methods to insulate and weatherize your home. There may also be incentives or rebates for residential or commercial energy conservation.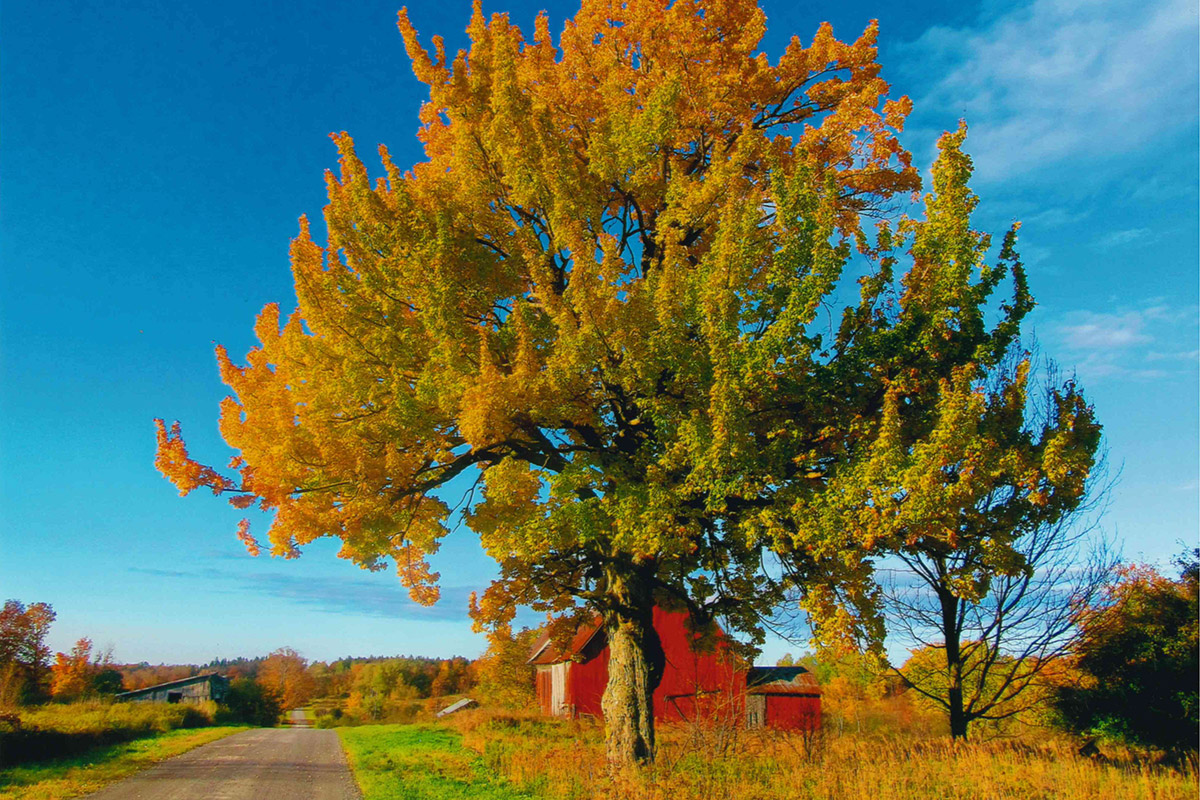 You may want to follow, reliable sources...
Cornell Climate Science Website: Up-to-date research on a wide variety of climate impacts and trends, including agriculture.
Katharine Hayhoe: One of the world's most respected climate scientists, an evangelical Christian, and highly regarded non-partisan climate communicator.
The Nature Conservancy: Following, as well as creating, research on the impacts of wildlife.
National Audubon: Following, as well as creating, research on the impacts on birds.
Answers in Climate Science: A curated and supervised Facebook Page where new research related to climate change and climate impacts is posted regularly.
Climate News Network: Non-partisan, objective, publishing related to climate and energy issues.
Center for Climate and Energy Solutions: Providing a broad range of information from solutions to the basics.
Land Trust Alliance climate website: Offers examples of how land trusts are working to adapt to, and/or slow down, climate change.