For land conservation to withstand the test of time, future generations have to care about it and the land trusts who conserve it. Yet new research from the Land Trust Alliance, the national service organization for land trusts, has again confirmed that most Americans don't see the benefits of land and water conservation—or land trusts—in a tangible way.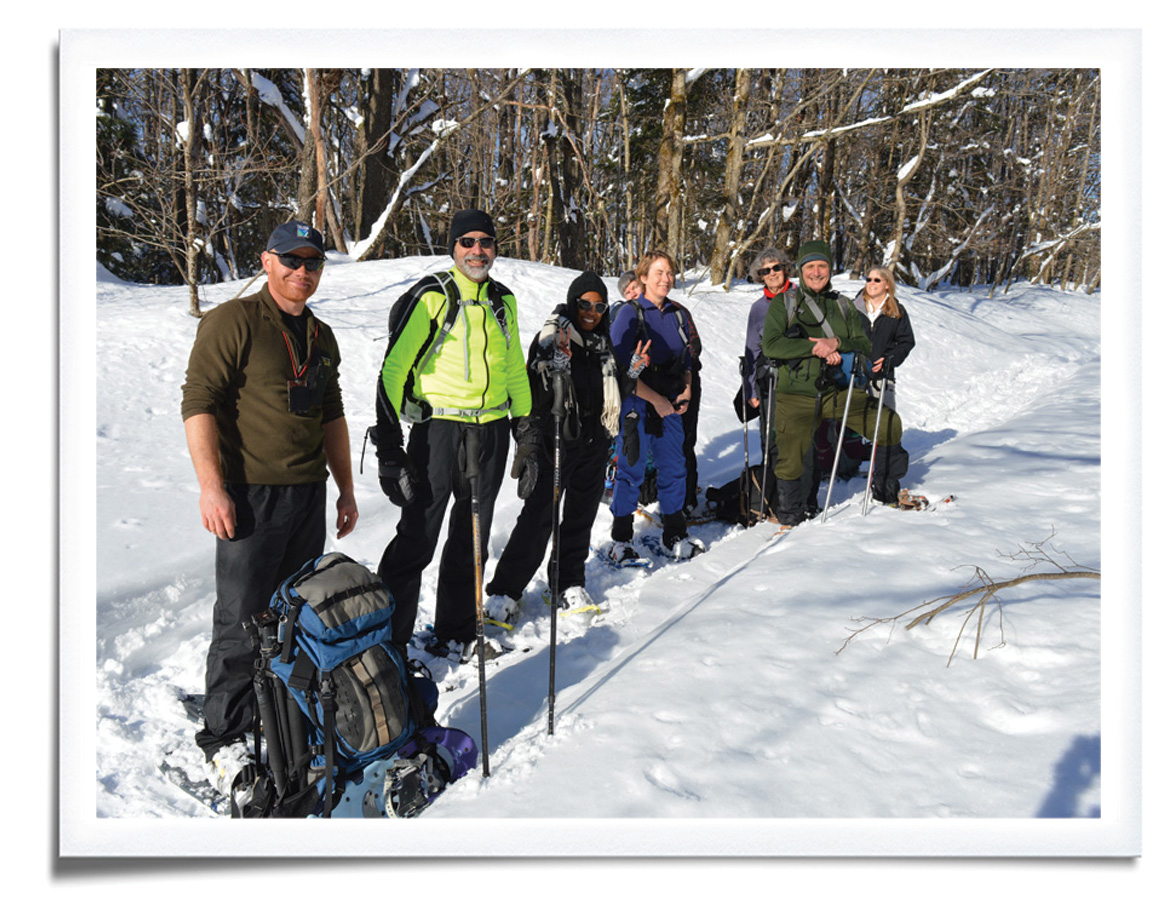 That's one of the reasons why, as part of our commitment to conserving land and water in perpetuity, we are ramping up our efforts to work with area partners like local libraries, schools, after-school and summer programs, and home-schooling groups to bring them to conservation—and conservation to them.
We also know we need to provide safe, interesting, and accessible places in nature (and farms) to develop lasting connections. Other research by Cornell University has shown that regular, positive, every-day experiences outdoors, close to home, often in the company of others, is critical—even in rural areas.
Local conservation areas, "close to home" (ideally within a 20-minute drive so it's easy to get to) with trails designed for a variety of people is one of the ways families and friends can spend time together, away from technology, creating memories.
Opportunities to connect with nature
One of the newest places to explore is off Partridge Hill Road, near West Canada Creek, in the Town of Russia in Herkimer County. The Black River Environmental Improvement Association (BREIA) is building on its commitment to helping people, especially families, experience nature. BREIA recently purchased land previously protected by a Tug Hill Tomorrow Land Trust (THTLT) conservation agreement and created the Swale Pond Bird & Wildlife Sanctuary with a network of public trails. "This is great news. It's imperative we get kids outside to build their self-esteem and  sense of compassion for nature," explains Linda Gibbs, THTLT's educator, "we look forward to partnering with BREIA in the future."
The Joseph Blake Wildlife Sanctuary is another such example. Owned by THTLT, and managed in partnership with volunteers, it's located just 15 minutes outside of Watertown with a network of trails open all-year long. It's a beautiful place, one where THTLT regularly hosts free programs for families and school groups.
Just the beginning
This coming year, with the support of people like you, we'll be expanding our community programs with area kids and families, as well as partnering with other organizations like BREIA to inspire compassion for each other and for the land. We'll also be helping establish new conservation experiences like the 20-mile Tug Hill Traverse Trail that will run north-south from Osceola to Montague and when complete, will provide the first ever long-distance trail on Tug Hill.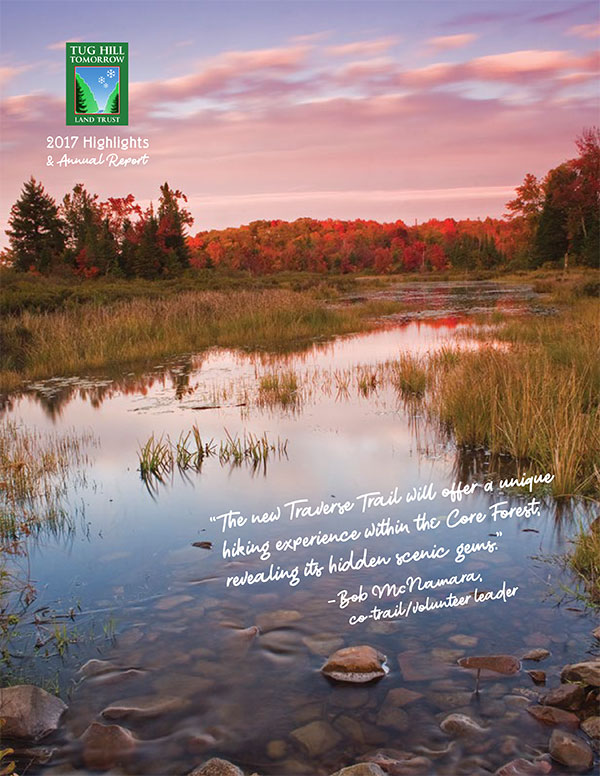 That's part of our commitment to ensuring that the lands you love will be here well into the future. And we couldn't do it without you.
Read this story and others in our 2017 Annual Report 
Did You Know?
Studies reveal that children are healthier, happier, and perhaps even smarter and more creative when they have a connection to nature.
Nature has positive effects on children with attention deficit disorder, asthma, and obesity, and being in nature relieves stress and improves physical health.
Adults who work in spaces incorporating nature into their design are more productive, healthy and creative.
Hospital patients with a view of nature from their window heal faster.
"What a day, what a special place, how wonderful being with like-minded folks & making new friends! Could not ask for more."
– Meredith Leonard, field trip participant