2020 was a good year for wildlife conservation, as the Staying Connected Initiative took several strides forward in its work to conserve lands and waters critical for wildlife.
The initiative works to safeguard wide-ranging and forest-dwelling wildlife such as bear, moose, lynx, marten, and bobcat from the impacts of habitat fragmentation and climate change by maintaining and restoring landscape connections.
The project focuses on seven priority areas across the Northern Appalachians from Tug Hill to Maine, where landscape connections for wildlife movement are at risk due to barriers like development and highways.
Staying Connected is a joint project of The Nature Conservancy and Tug Hill Tomorrow Land Trust, along with 18 other state and local conservation organizations in New York, Vermont, New Hampshire, and Maine.
Our part of the project focuses on assisting landowners and communities in the area between Tug Hill and the Adirondacks. While each property is unique, landowners can take actions that will sustain wildlife and local community values such as hunting, fishing, forestry, agriculture, and outdoor recreation in a rapidly changing world.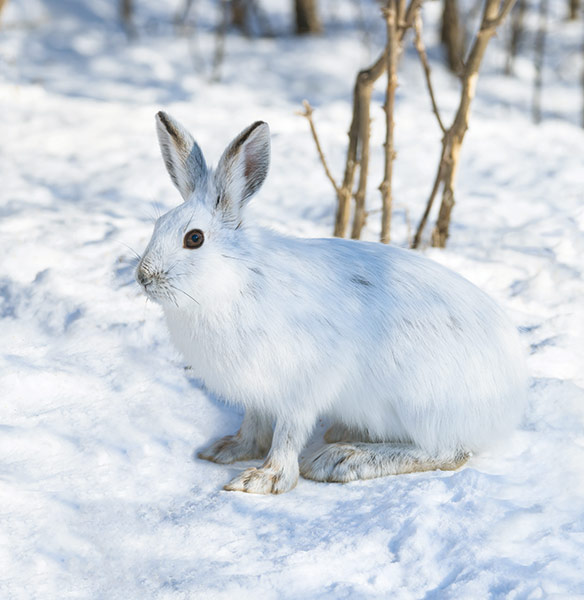 That's good news for wildlife.
Many species need to move around to meet their basic life needs, such as finding food and breeding areas, moving between winter and summer habitats, or dispersing from an overcrowded territory.
Large mammals like black bears can range up to 10 miles a day, and up to 40 square miles over the course of a season. Smaller animals like fishers can cover three to five miles a day.
That's one of the reasons why we must maintain large areas of core habitat to sustain healthy populations of wide-ranging mammals and other wildlife.
The conservation strategy therefore needs to include farmland, woodlands, wetlands, and river and stream systems that together comprise an integrated landscape.
This year, we are working to complete four projects which will conserve over 1,300 acres.
These lands build upon the 800 acres already conserved in partnership with a local sporting club in Herkimer County and The Nature Conservancy.
Over the next year we will be working on conservation agreements with three additional landowners to strengthen habitat linkages between Tug Hill and the Adirondacks.
Linda Garrett, Tug Hill Tomorrow Land Trust's Executive Director, stresses that this voluntary conservation effort is dependent on local landowners. "We are so grateful to the sporting clubs, farm families, and landowners who understand the critical nature of this effort. Without them, it wouldn't be possible."