Wildlife and local forestry got a boost with the protection of three important woodland parcels in Boonville, New York.
Bob and Carol Keller live in an area recognized by the Adirondack Nature Conservancy, Wildlife Conservation Society, and Tug Hill Tomorrow Land Trust to be part of an important wildlife area. Long-time residents, the Keller's wanted to do their part to ensure Tug Hill retains its special places and so, over the years, decided to protect all three of their forested properties in Boonville.
These properties are protected with a legal agreement referred to as conservation easement, that includes portions of the Mile Creek, a beaver pond filled with migrating and resident birds, and rolling woodlands. Together, they are part of a swath of land that is important for wildlife to thrive as they travel between Tug Hill and the Adirondacks.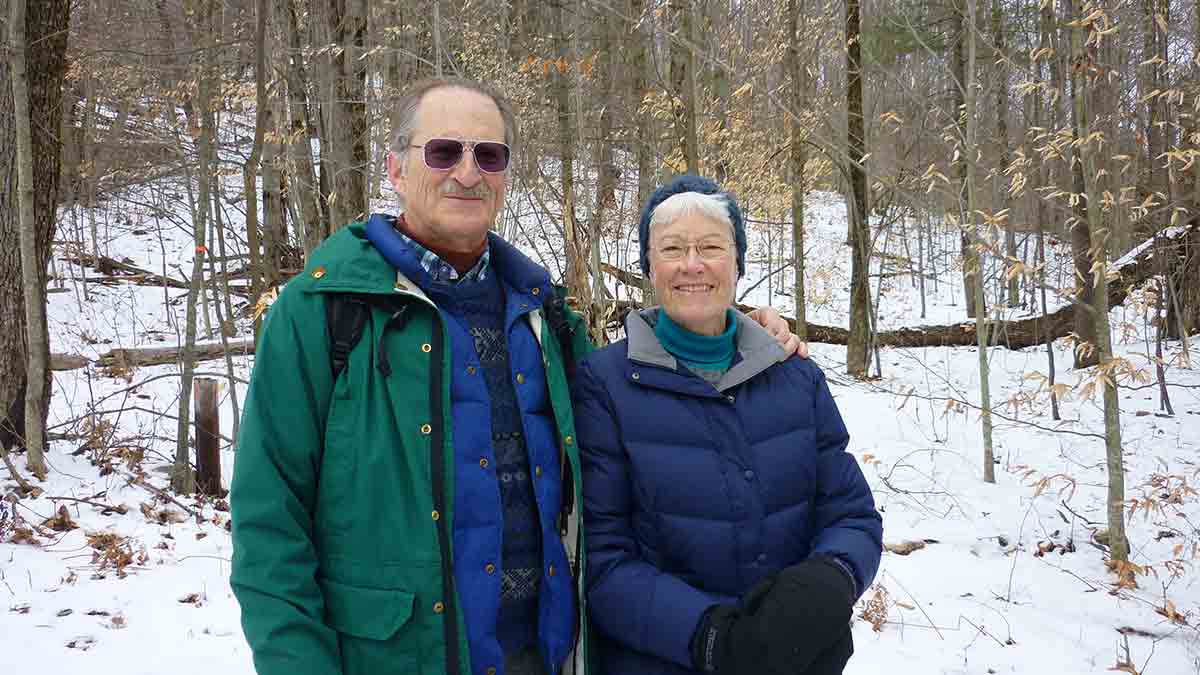 A love of the land
The Keller's have spent a great deal of time managing their land for both wildlife and timber. The local forestry economy is important to them; they regularly harvest trees for firewood in accordance with a management plan.
As with other lands protected by local families, the Keller's continue to own these lands, pay the property taxes, are responsible for managing the property, and are free to allow the public to use the land as they wish–just like any other landowners.
In this case, the Keller's have graciously allowed the Tug Hill Tomorrow Land Trust to host periodic walks on their property over the years; a chance for people to get together and experience their land.
"These walks and snowshoe hikes are always a highlight for people," explained Linda Garrett, Executive Director of the land trust, continuing, "it's a great way to make new friends and see folks you haven't seen in a while."
Forestry and wildlife conservation
"Sometimes people think conserved lands means 'no touch' or 'no forestry'—and the Keller's want people to see that their active management is a very viable aspect of land conservation in Tug Hill," explained Ms. Garrett.
Bob and Carol have long exhibited a real love for the Tug Hill Region as a whole and a continuous desire to help preserve it well into the future.
"We conserved our land to help ensure it always remains a source of sustainably harvested forest products," explained Bob Keller.  "With this conservation easement, this land will always remain part of the mosaic of open space providing important wildlife habitat, working forest, and resource protection in the Tug Hill region."